20 avril 2013
By
Higher education leaders are pushing to expand the online market by simplifying the rules colleges must follow to enroll students from around the country. Under a system based on oversight of brick-and-mortar campuses, colleges generally must obtain authorization from every state where they want to offer online programs. Requirements and fees vary from state to state. Education leaders say that system is too costly and cumbersome at a time of fast-growing interest in distance learning, with millions of students now using online technology to access higher education. .
Read more...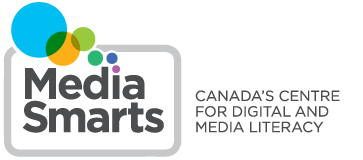 By Matthew Johnson.
To teach students to be media literate, they -- and their teachers -- need to be able to critically engage with media. That may seem obvious, but until last year teachers' ability to use media texts in the classroom was extremely limited by the Copyright Act. Thanks to the expansion of the Fair Dealing exemption, fortunately, teachers and students are now able to use media in much more meaningful ways.
Fair Dealing is the legal right that Canadians have to use copyrighted material without getting permission from the copyright holder. Under the old Copyright Act, only a very narrow range of uses were considered Fair Dealing, and teachers were only able to use media in very limited ways. In particular, many activities key to media education -- selecting and compiling clips, creating annotated texts, assembling clips or images to build an argument -- were not allowed.
Read more...
18 avril 2013
By Terry O'Banion and Cynthia Wilson.
In the past decade, the policy of late registration—allowing students to continue registering during the first week (or more) of class—has come under scrutiny in the community college field. Advocates for late registration have argued for continuing this decades-old aspect of community college culture based on access and revenues. By keeping the doors open one more week beyond the deadline, colleges increase opportunities for more students to enroll in college, and more students mean more revenue from increased FTE or ADA. These arguments have held sway without question until very recently, when an increasing number of colleges, along with several larger research studies, have identified late registration as a barrier to student success. Findings from a recent survey of community college CEOs suggest that late registration is on the decline and may be disappearing as a common practice.
Read more...
By Valerie Strauss.
You can't have a conversation about education reform these days without, at some point, hearing the words "personalization" and "engagement." What do they really mean? Here to explain is George Wood, superintendent and secondary school principal at the Federal Hocking Local School District in Stewart, Ohio. He is also the executive director of the
Forum for Education and Democracy
and chair of the board for the
Coalition of Essential Schools
. This appeared on the
forum's blog
.
Read more...
16 avril 2013
By
PUBLIC universities and skills training institutes are offering 160,000 places for students for the 2013/2014 academic year. .
Higher Education Minister Datuk Seri Mohamed Khaled Nordin said the courses are for degree, diploma and certificate programmes.
Khaled also said that there are 130,000 places available at the 37 private universities, 20 university colleges, 418 private colleges and seven international branch campuses in the country.
"To help underprivileged students with poor academic results, there are also pre-diploma programmes for the Malays and the Orang Asli at Universiti Teknologi Mara (UiTM) and for the Indian community at polytechnics.
"The ministry understands that there is stiff competition for university places, especially from matriculation students," he said during the closing ceremony of the Ninth National Higher Education Carnival at the Persada Johor International Convention Centre, here, recently.
Khaled said that the carnival offers career counselling for secondary students seeking tertiary education.
Read more...
14 avril 2013
By Associated Press.
A proposed compact among the states unveiled by educational organizations and state officials Thursday would create a kind of common market for online education and make it easier for institutions to enroll students anywhere in the country. The proposal would also set some uniform consumer protections, which could give students in some states more recourse to complain to regulators, though it could weaken state oversight in places that already have strict rules. Nearly 7 million U.S. students are currently accessing college courses online, but the regulations that authorize the universities and companies that provide those courses to operate vary from state to state.
Read more...
By Tim Goral.
1. Unbiased student choice of where to bank.
The bank account students begin at school may continue with them for decades. Such an important choice shouldn't be skewed by which bank gave the school the most money. For financial aid disbursements, campuses should provide students a diverse set of disbursement options that clearly include the ability to use their own existing bank account and ability to choose to receive a check.
2. Low fees.
Campuses should negotiate away fees that students incur on their debit cards as well as make it easier for student debit card consumers to avoid fees. Fees should not be charged to financial aid funds.
3. Safe checking fees.
For accounts not related to federal student aid, student checking accounts should meet the minimum requirements of the FDIC Model Safe Accounts Template, modified to address the needs of students. Fees on student accounts should be commensurate with services rendered and all fees should be disclosed prominently on the bank's website, mailers and other materials.
Read more...
13 avril 2013
By Julia Lawrence.
One of the goals of the Obama administration's budget released earlier this week is to encourage affordability in higher education. Nearly
$1 billion
of the total education budget will go towards funding programs that would contain college costs and
expand research initiatives
.
In addition, the budget would take away the power of Congress to regulate interest rates on student loans and instead tying them to the market. Although supporters of the move believe that this will ensure that this week keep interest rates low and prevent them from swinging wildly, opponents think that the market will push the rates higher in the future — a move that risks sticking students with unexpectedly high payments. The budget calls for using 10-year Treasury bills as the student loan interest marker.
Read more...
By Lloyd Axworthy.
Because we live in a knowledge-based economy, the need for a well-educated and flexible generation of employees, entrepreneurs, community builders and leaders is critically important to the future health of Manitoba. The data is conclusive: a university degree is the surest path to prosperity. Jobs for university graduates have grown twice as fast as those for college graduates since 2008. Governments are presently focused on closing the skills gap in Canada, but employers are saying they need more university graduates with critical thinking and transferable skills. This is not about universities or colleges: Canada needs to fund both to be effective. Yet precisely when we most need increased investment in post-secondary education, we see the opposite happening. Thirty years ago, Canada was a leader among Organization of Economic Co-operation and Development countries in university attainment rates. Now Canada ranks 15th of 34 countries. While others are growing and investing in their university system, in Canada government support has dropped nearly 50 per cent since 1978, when average support was more than $20,000 per student. By 2012, per student funding was $10,900.
Read more...
The government and post-secondary institutions will work together on changes despite harsh words after the province slashed funding to universities, colleges and technical institutes.
Advanced Education Minister Thomas Lukaszuk met with 26 presidents of post-secondary institutions Thursday and says they all agree on moving forward.
The province wants more cooperation, less duplication and a bigger emphasis on research which can be used for commercial purposes.
U of A president Indira Samarasekera said the presidents will now meet on a regular basis.
Read more...